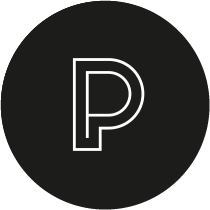 PALAST est fier de compter parmi ses clients de grands noms tels que Baccarat, Clarins, Nina Ricci, Jean Paul Gaultier ou encore Hennessy.
PALAST a été impliqué dans différentes campagnes en France, en Australie, au Brésil, et en Allemagne.

Julien Palast (aka Julien Manigand), photographe et Thierry Peureux, retoucheur, forment le duo derrière PALAST PHOTOGRAPHIE, studio de nature morte. Ensemble ils développent une activité axée autour de la photographie d'objets. Leur expertise s'articule autour de 4 pôles : accessoires de mode, cosmétiques, produits et boissons.
Spécialistes de l'objet, Palast photographie réalise dans son propre studio packshots, beautyshots et natures mortes pour tout secteur et notamment:
mode et accessoires (maroquinerie, optique, chaussures, bijoux...), beauté et cosmétique, produits, boissons...


Julien Palast (aka Julien Manigand), photographer and Thierry Peureux, retoucher, constitute the duo behind the PALAST PHOTOGRAPHIE still life studio. Together they develop their activity on product photography. Their expertise is structured on 4 specialities : Accessories, Cosmetics, Products and Beverages.
PALAST is proud to work with high-end brands such as Baccarat, Clarins, Jean Paul Gaultier, Nina Ricci or Hennessy.
PALAST has been working for numerous campaigns in France, Australia, Brasil, and Germany.
Thierry par téléphone : 06 61 61 65 53 
🌱
PALAST & L'ENVIRONNEMENT
PALAST PHOTOGRAPHIE s'engage pour l'environnement en étant mécène de l'association
COEUR DE FORÊT.
Ensemble nous avons planté 250 arbres dans le monde à travers les projets initiés par l'association.
L'équipe de PALAST réduit son empreinte carbone au maximum en utilisant au quotidien des transports doux.

Depuis 2013 nous avons stoppé notre consommation de viande et de poisson et adopté un régime végétarien.

2019
ONE EYELAND AWARDS FINALIST - STILL LIFE :
Clarins Joli Blush


2017
GRAPHIS - PHOTOGRAPHY ANNUAL - FINE ART, PERSONAL : GOLD
Rise


2016
ONE EYELAND AWARDS FINALIST : Pressure
BLACK AND WHITE SPIDER AWARDS - ABSTRACT - NOMINEE : Textures of Time, Ice


2015
TRIERENBERG SUPERCIRCUIT : GOLD MEDAL
Frozen rose, Textures of Time
PRIX DE LA PHOTOGRAPHIE PARIS - NATURE FLOWERS - GOLD MEDAL
Frozen rose, Textures of Time
2014
ONE EYELAND AWARDS
STILL LIFE - SILVER : Textures of Time
SELF PROMOTION - SILVER : Textures of Time
NATURE-FLOWERS - BRONZE : Textures of Time
CATALOGUES - BRONZE : Eat My Melissa
STILL LIFE - BRONZE : Eat My Melissa


2013
ONE EYELAND AWARDS FINALIST : Sunset